1. In my home.
This is a lazy weekend in our apartment!
2. It's beginning to look a lot like...
Christmas!! This little elfy was a gift from my Mom. Kinda scary, right? Well it's a tradition in our family to have a creepy looking elf on your shelf at Christmas time.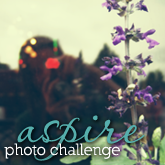 3. Sweet treat.
Okay I'll admit it, you've seen this photo before. I didn't have any sweet treats this week except some chocolate cookies that I made from frozen dough balls in our freezer. So... you get to see these cookies again. :)
4. Time.
I love this watch. I haven't worn it forever because the battery is dead in it. I guess I could wear it anyway?
5. Everyday.
This is literally where I sit every day. To blog, to edit, to work, to unwind. I love my computer. :)
For more awesome scavenger hunts visit Ramblings and Photos!